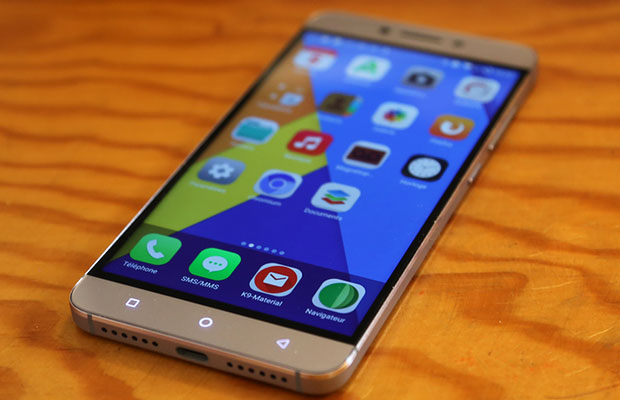 A renowned Linux innovator has developed a new mobile operating system, called "Project eelo," in an effort to provide a level of data privacy that traditional Android and iOS devices fail to offer.
The new eelo system will allow mobile phone users to regain control over their personal information at a price they can afford, said Gael Duval, who created Mandrake Linux back in 1998.
Apple has become too expensive, too boring and is "going crazy with its products," he said, while Google has "become too big" and is capturing too much information about what we do.
"They want to know us as much as possible to sell advertising," Duval wrote in a post introducing eelo's Kickstarter campaign, which has more than doubled its goal with 14 days remaining.
"People are free to do what they want," Duval wrote. "They can choose to be voluntary slaves. "But I do not want this situation for me anymore."
After deciding to leave Google and Apple for eelo, Duval received more than 6,000 reads from a couple of articles he posted detailing his plans, he told LinuxInsider.
The eelo project on Kickstarter reached more than 200 percent of goal after only 15 days.
eelo's Lineage
The new eelo project is a fork of the LineageOS, which is an open source system that runs mainstream Android applications. Open source modules are layered on top of that, which help create a consistent mobile and Web system, Duval said.
The project, which calls for the developers to sell preloaded eelo smartphones and provide some premium services, will run as a nonprofit. As a community project, it will welcome contributors.
The developers will release privacy-enabled smartphone ROMs, as well as smartphones for ordinary users, with associated Web services.
The developers plan to have downloadable ROMs for a range of devices by 2018, Duval said, as well as a limited number of post-market Flashed devices. He also plans to discuss partnerships with Fairphone, Essential phone or similar devices, and plans to industrialize the phone by 2019.
Privacy Tradeoffs
Many consumers have expressed a desire for greater control over their experience with mobile devices, but there has to be a balance between the value proposition and customers' willingness to share on a personal level.
"Eelo is focused on maintaining privacy," he told LinuxInsider, "preventing tracking and monetization of your actions without your consent."
Though there have been some prior efforts, no alternative mobile OS has been able to compete with iOS and Android, he told LinuxInsider.
"Success will be made on social media stickiness and whether enough consumers or organizations think they can get 'more privacy' -- whatever that means to them -- than stock Google Android or Apple iOS products," he told LinuxInsider.
Companies must invest substantial resources to make their products appeal to the specific needs of their customers, he told LinuxInsider.
"Google spends a lot of time and effort to make [products] easy to use," Nguyen said, "to keep you within their ecosystem."