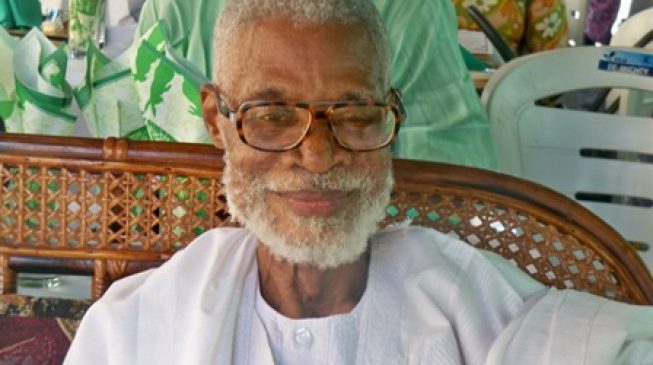 Akinwunmi Ishola, a foremost playwright and actor, is dead.
Ishola died on Saturday in Ibadan, Oyo state after battling a prolonged illness.
It was learnt that the professor was ill for about two years before his death. He was 78 years old.
In his tribute, Abiola Ajimobi, Oyo state governor, said: "The late Prof. Ishola was also a blessing to his Alma Mata, Wesley College, Ibadan, because he composed the school anthem, which is still in use till date.
"He was a man of many parts. Not only was he a prolific writer, but he was also a talented actor and astute broadcaster who churned out many plays, drama series and box office films.
"Prof Akinwumi Isola was an unabashed believer in the promotion of the Yoruba language, which he once demonstrated by being the first person to deliver a university convocation lecture in Yoruba at the Adekunle Ajasin University, Akungba-Akoko, Ondo State, which was very unconventional.
"But, in the words of William Shakespeare 'All the world's a stage, And all the men and women merely players.
They have their exits and their entrances; And one man in his time plays many parts.' Baba has played his parts and he has exited gloriously. A ku ara fe ra ku."
Dele Momodu, publisher of Ovation Magazine, also took to twitter to mourn him.
He said Nigeria had lost a legendary writer.
"Sad to receive the news that Nigeria has lost the legendary writer PROF AKINWUNMI ISOLA, my former lecturer & supervisor; author of O LE KU and EFUNSETAN ANIWURA and others… Rest in Peace Sir…," Momodu tweeted.
The late Ishola earned his B.A in French and M.A in Yoruba literature from the Universities of Ibadan and Lagos respectively.
Born in 1939, Ishola started his lecturing career at the Obafemi Awolowo University, Ife, in 1978.
He became a professor in 1991.
He has written a number of plays and novels that have been adopted into television dramas and films.
Madam Tinubu, Oleku and Olu Omo are amongst his popular plays.