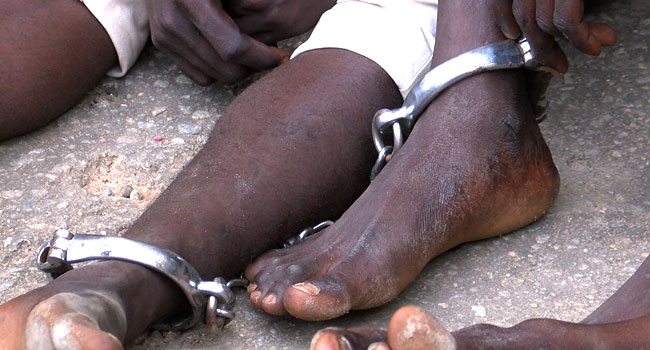 The police in Kwara State have arrested eleven suspects linked to a deadly clash between some cultists in the state.
The suspects were arrested on Tuesday, following the clash which occurred in Baboko and Agaka communities of Ilorin West Local Government area of the state on Tuesday morning.
The Police Public Relations Officer (PPRO) in the state, Ajayi Okasanmi, told journalists that trouble started when a cultist group was about to install a new leader.
Okasanmi said the group was about to install a new leader which another faction was opposed to. This was when the loyalists of the leader in the opposing faction started tormenting the communities. They destroyed properties in the area especially the shops, in the process.
The Kwara police spokesperson, said the command is after the leadership of the group and have since declared him wanted.
He said no life was lost and that the police is working to ensure activities in the communities are restored to normal.
he added that policemen are still patrolling the area and combing the communities to effect arrest of more suspect.